Share your thoughts and Research to all there is to know about a Name.
Enjoy the Names Lexicon benefits of engaging users to read more about your findings and all there is to know about iconic people, what they do and how they impact the world we live in.
Get Started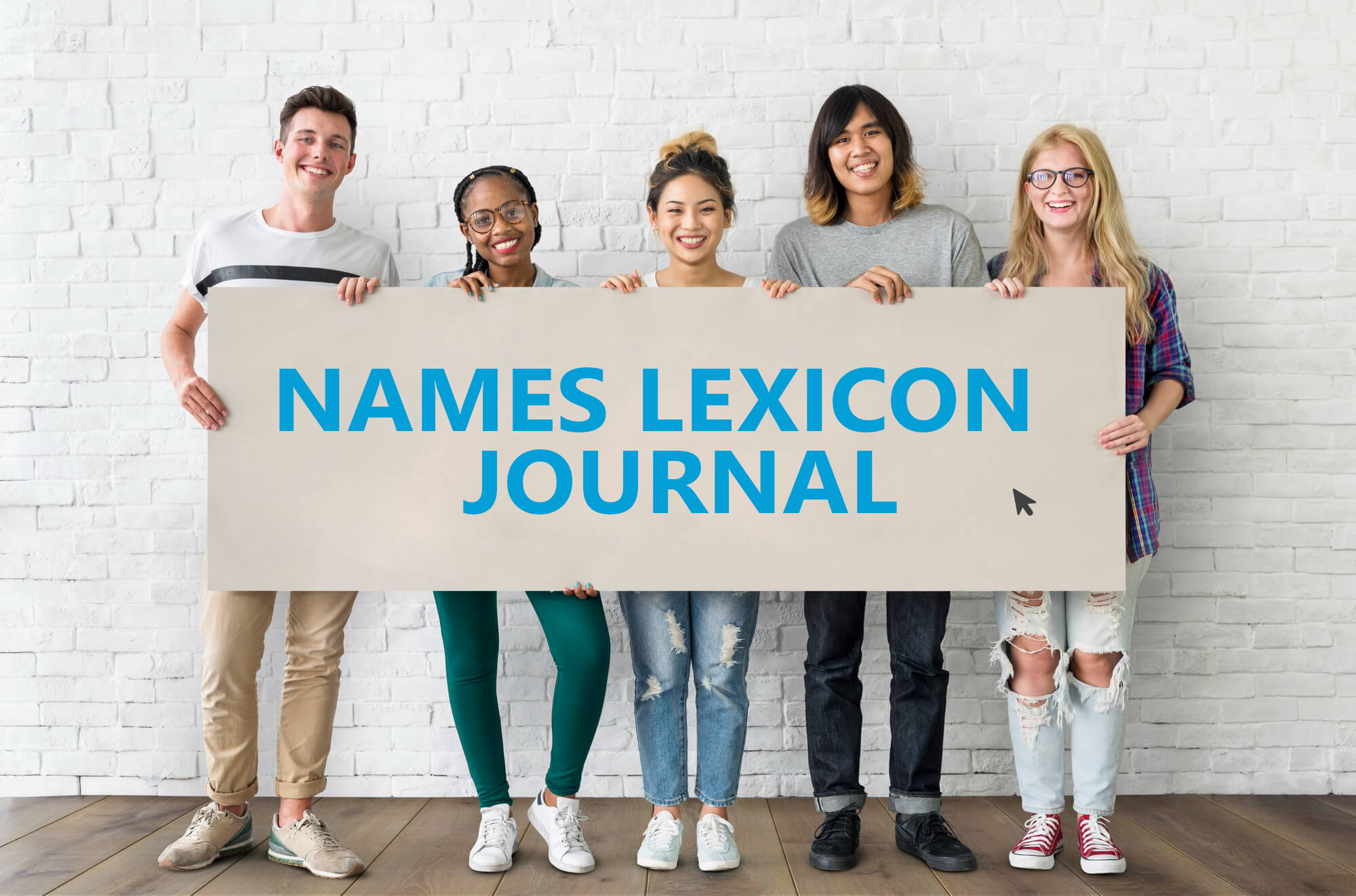 What to Gain from the Names Lexicon Journal
Access to new information and updates on recent happenings

Access to other publisher's Journal and all there is to know about new Names.

With Names Lexicon gaining High Domain authority, your articles can be viewed and read world wide.

Enjoy Benefits of Saving your findings as drafts to be published at a later date on the Platform.

Enjoy Viewership Statistics to see how well your articles is accepted by viewers out there.
Get started
How to post on Names Lexicon Journal
Sign in with your Names Lexicon Premium Log in details.
If you Don't have a premium account, click to sign up for a premium account.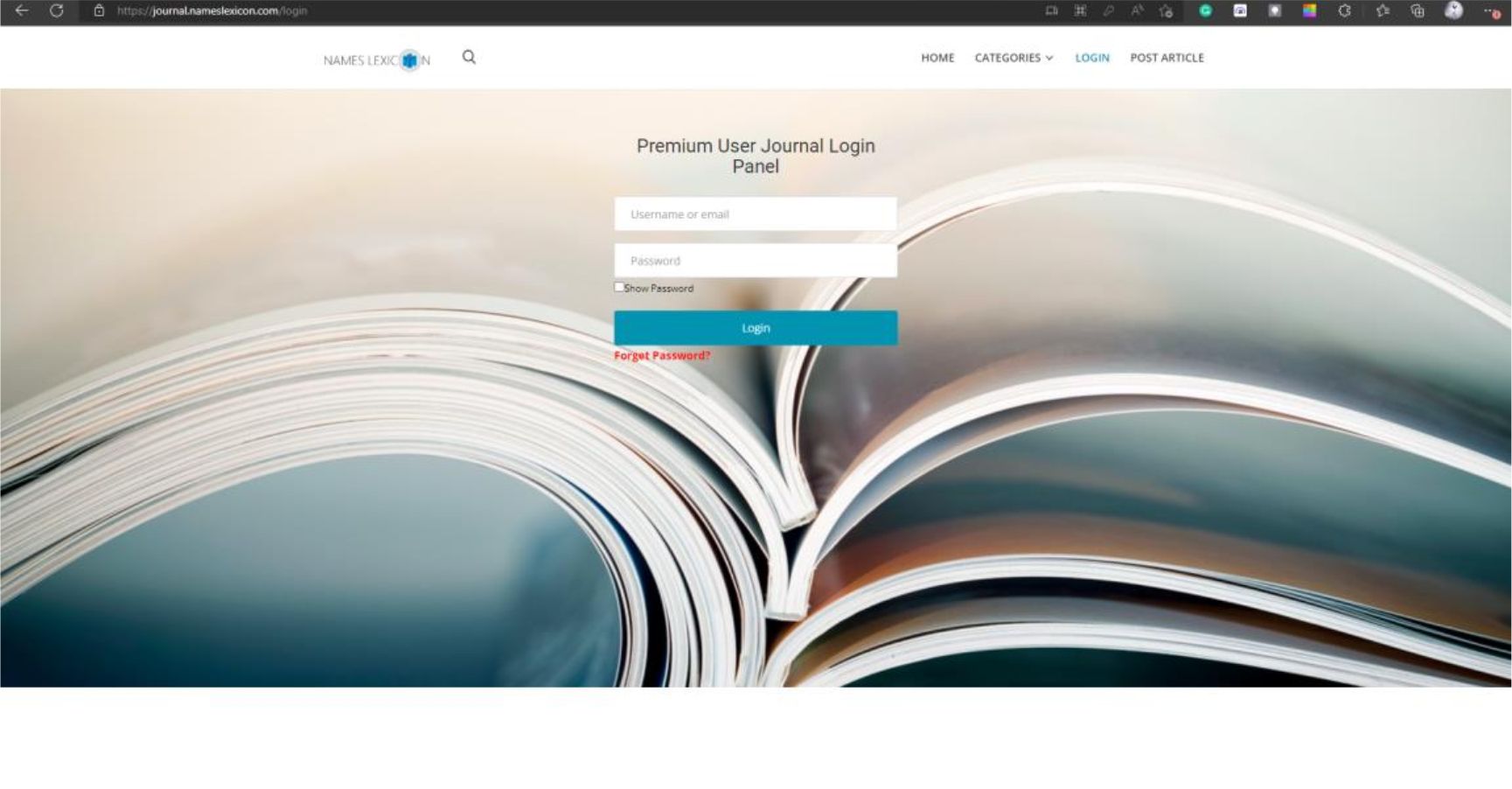 On logging into your Journal dashboard, you get an over view/Statistical summery of previously posted articles.
You can click on the "Add Article "Button to add a new Article.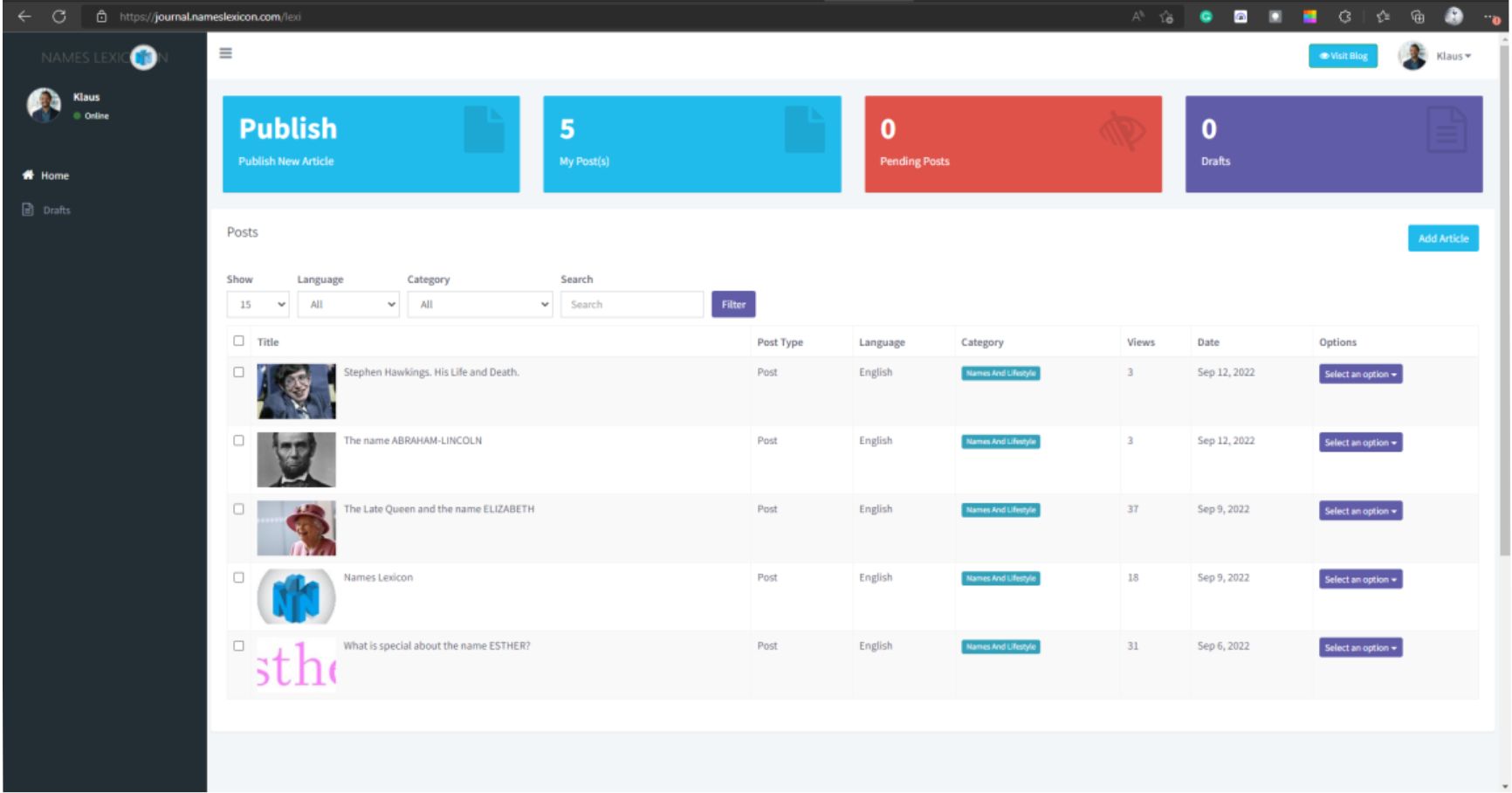 On clicking the "Add Post" Button, you will be required to fill in the details of your article.
Kindly fill all accurately why attaching an image to be displayed.
You can either save as "Drafts" or "Post "immediately.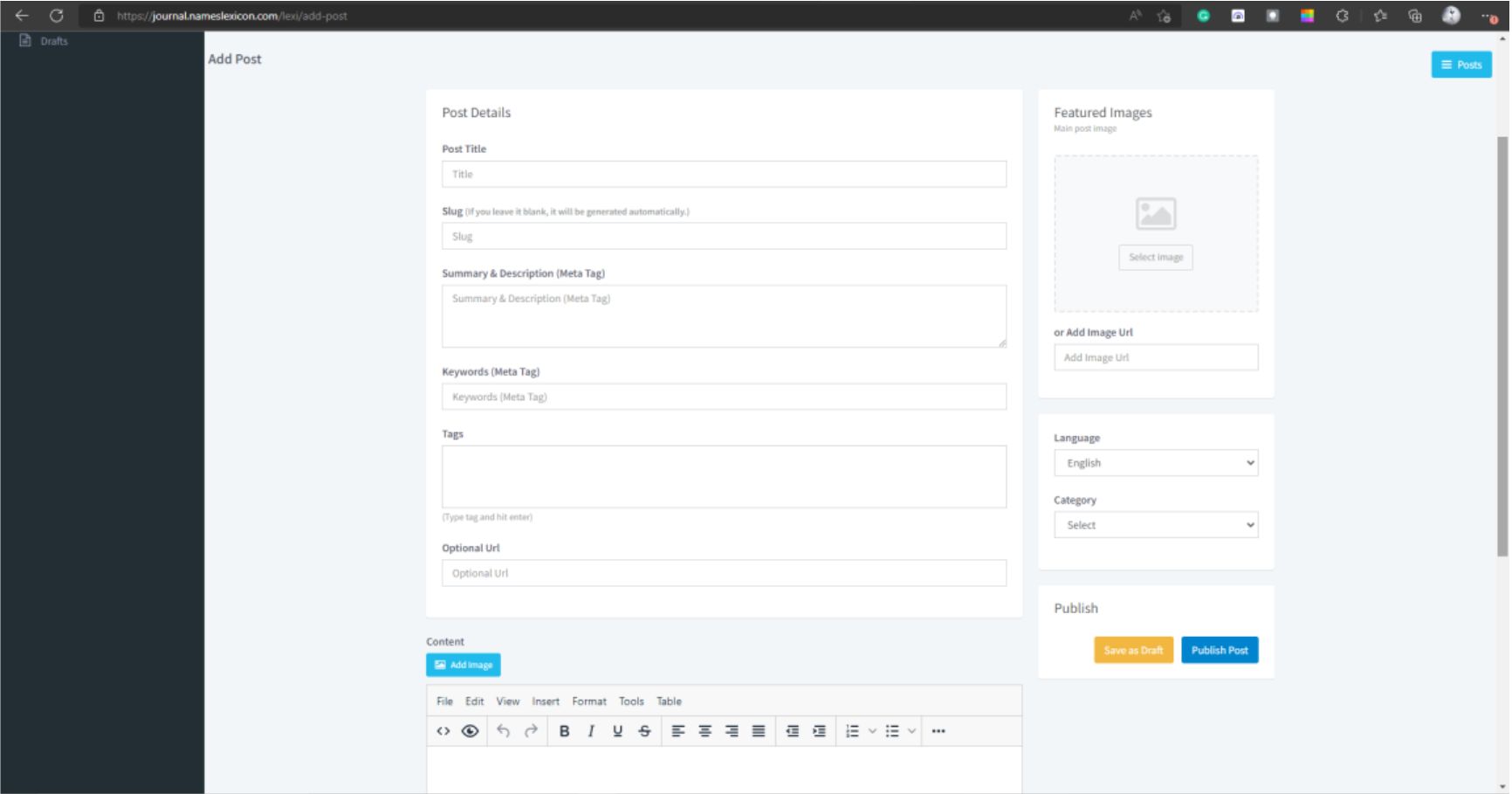 You can always come back to each post to edit /or delete if you so wish.
Also check out how many viewers has seen the post so far.